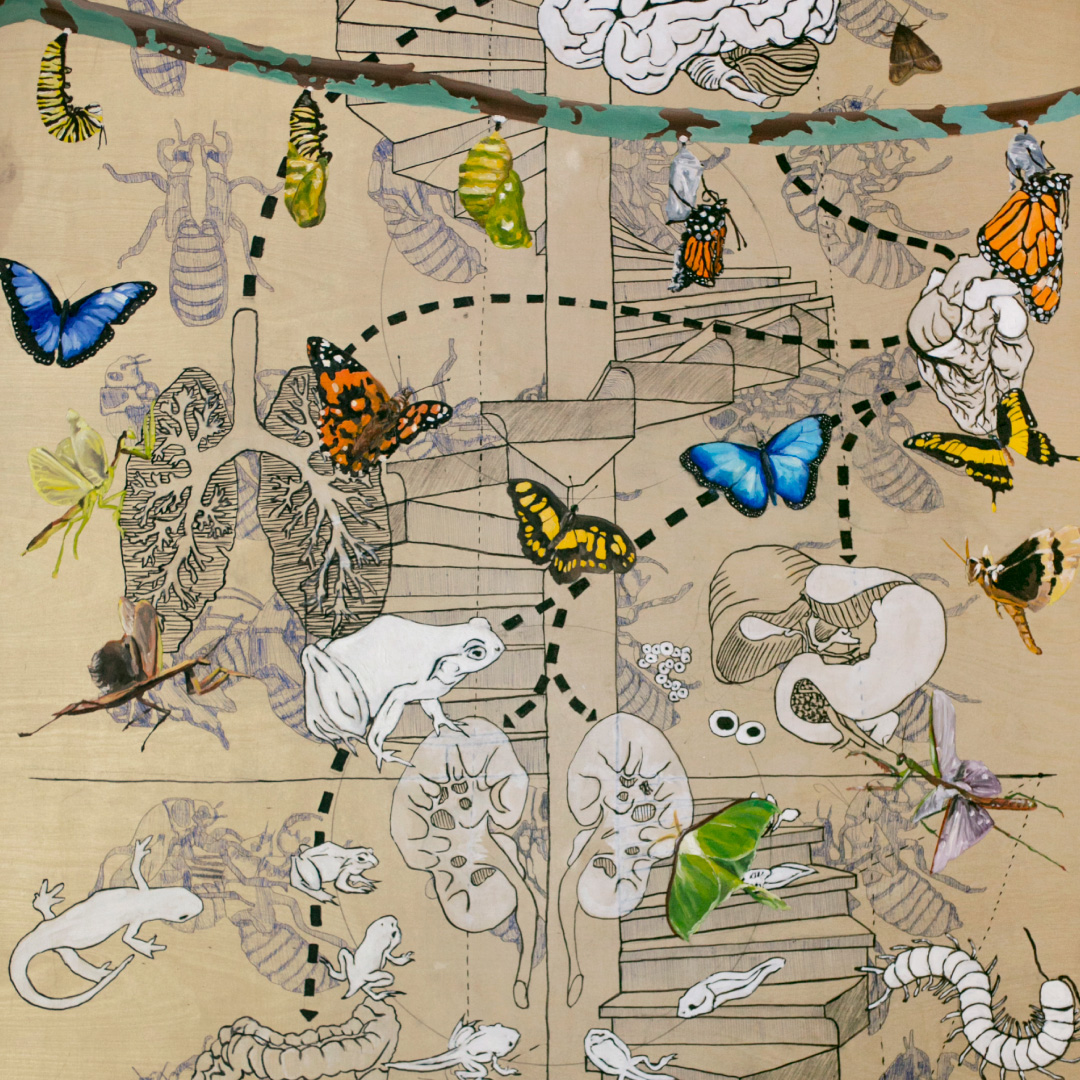 Sermon Series Artwork • Park Church • September 2018
Oil painting and illustration by Benjamin Rogers.
One of our largest and most involved projects this summer was directing artwork for Ephesians at Park Church. We commissioned the incredible Benjamin Rogers to create an original piece for the series, and within the piece he placed several diversely-illustrated arguments from the Scripture. There's too much of interest to share here—please see the artwork essay at parkchurchdenver.org to learn about all the goodness here!
On our end, we took photos of his artwork and created two 3×15′ banners and five 3×3′ wooden panels for the stage at Park Church, in addition to creating the logotype.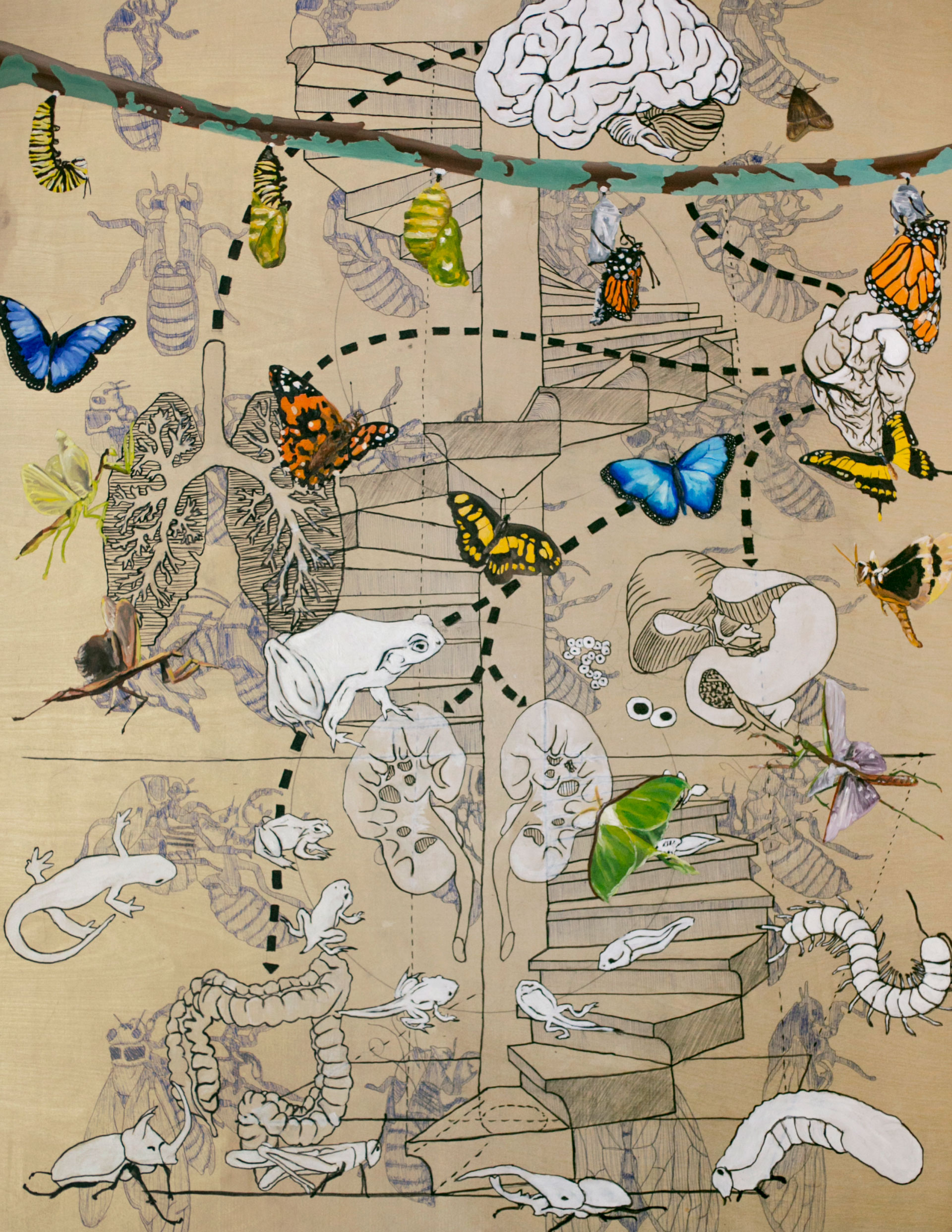 The complete, original painting and illustration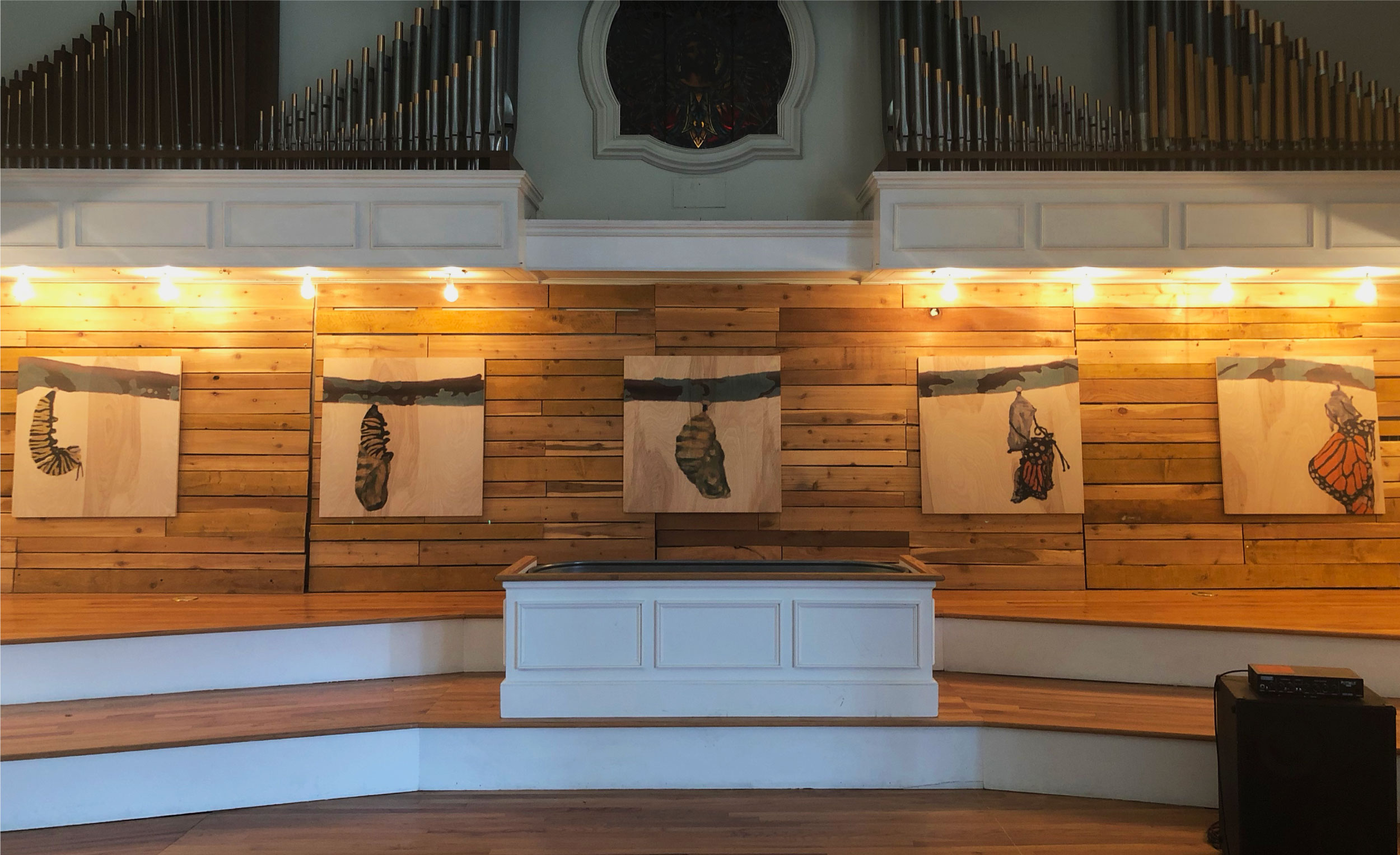 The five 3×3′ wooden panel prints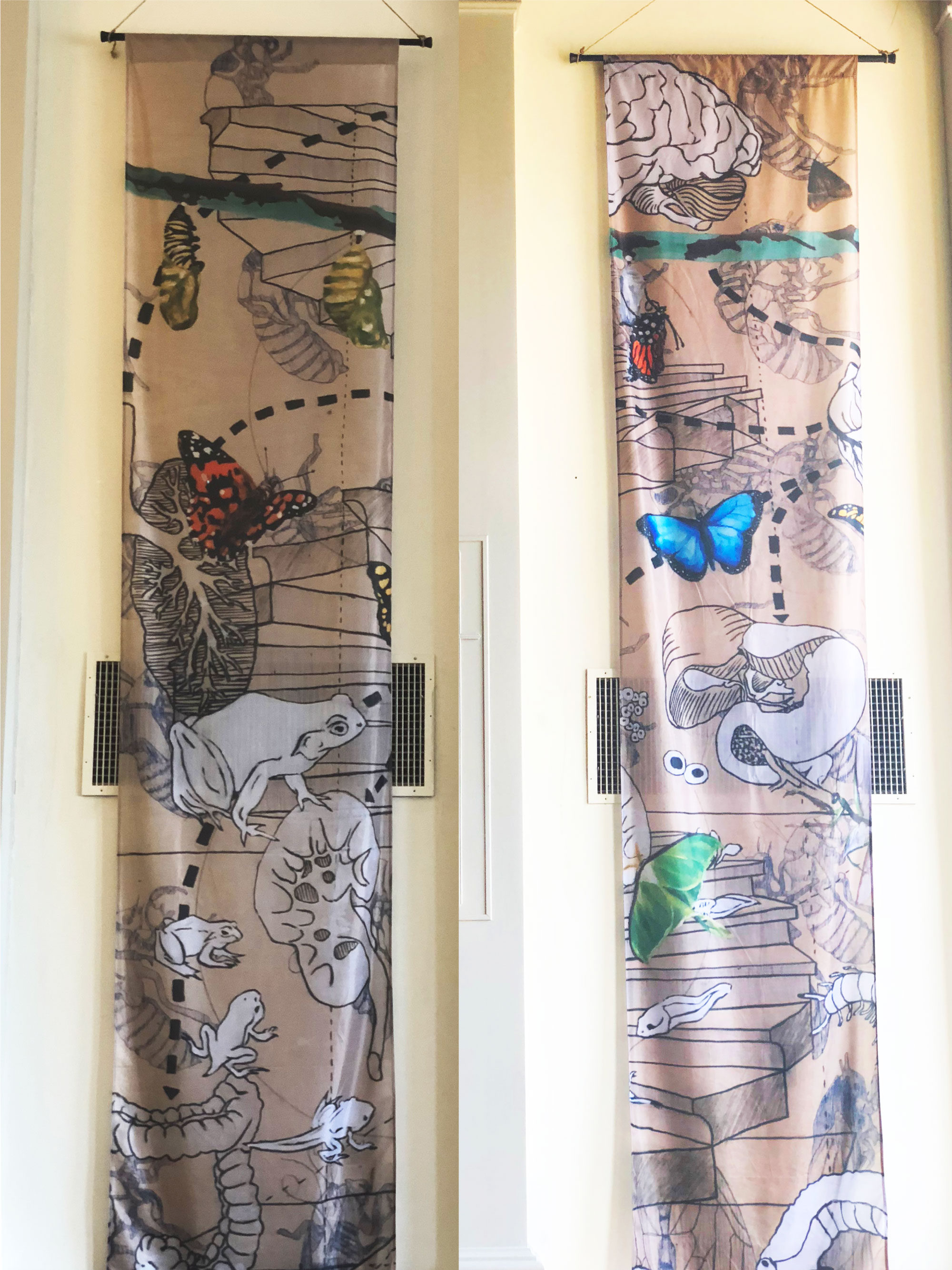 The two 3×15′ banners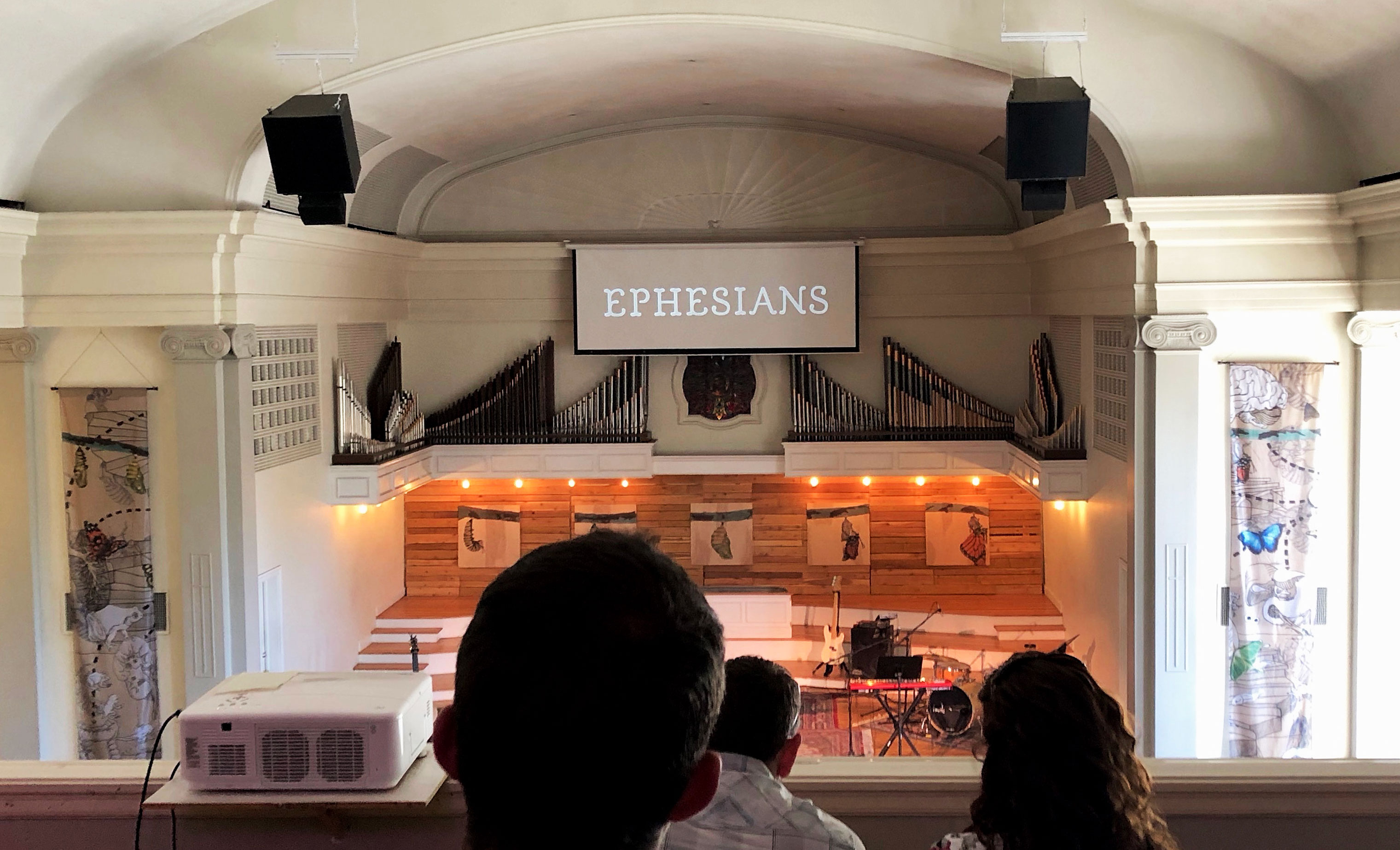 The complete Park Church stage from the balcony, including the "Ephesians" logotype