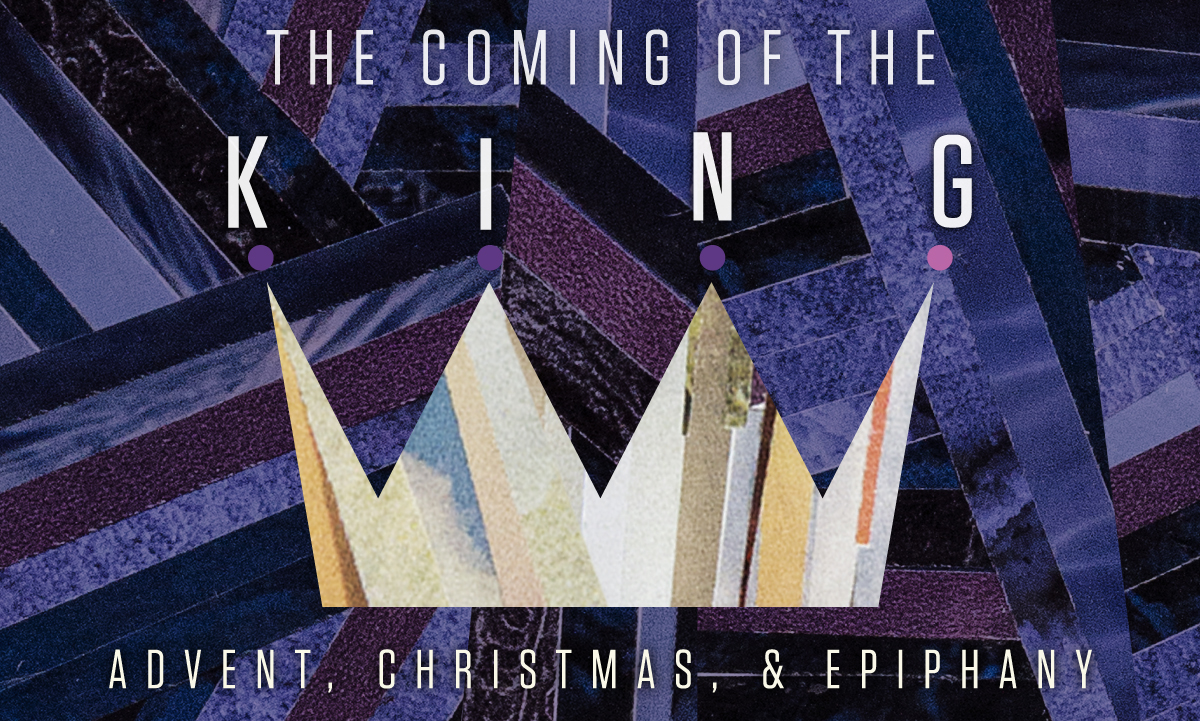 Sermon Series Artwork • Park Church • November
This is one of those projects where we point to our creative community and brag. Jeremy Grant is one of those artists that has a remarkable vision, incredible patience and work ethic, and out-of-his-mind talent. For Advent 2015, he created these collages for Park Church by hand—the purple background and the lighter filling of the crown. That year we took his artwork and simply added typography. For 2016, we re-mixed the artwork just a little for The Coming of the King, shaping the crown and again doing the typography.
We're proud to share a project for which we supplied maybe only the last 10% of the work. Why? First, because collaborative artwork is powerful, and we seek to be able to carry any project to completion and implement it well across a church's platforms. Second, because our creative community gives us incredible tools for creating unique, excellent artwork, and that's something special we can offer (rather, I should say that's something special about the people God has placed around us).
Rhetorically speaking, Jeremy designed these collages with intense symbolism. In all of his work, Jeremy is considering each strand he lays and what it's communicating. We adore that about his work. In this peice,The purple, besides being a traditional color for Advent, is representative of the chaos and disorder into which Jesus was born—a disordered world He came to set straight by His love and His good rule. The collage that makes up the lighter filling of the crown is composed of images of sky and earth (the real world into which Jesus came), with streaks of red (representing His own blood that He would let men spill to accomplish His work) and streaks of purple (representing His cosmic royalty as true Son of God).