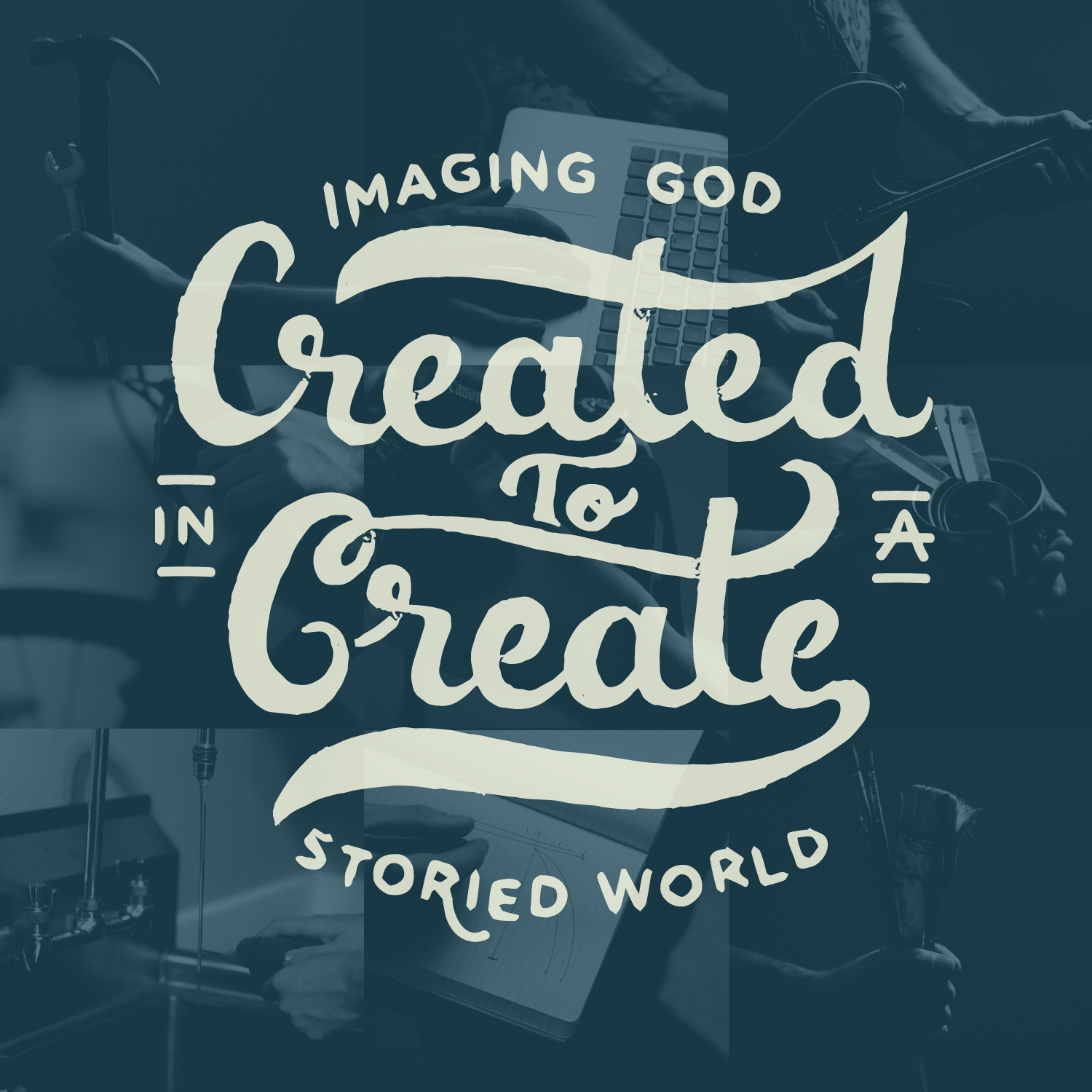 Event Artwork • Park Church • November 2015
On an extended freelance contract with Park Church in Denver, I (JD) was asked to direct the artwork for Created to Create: Imaging God in a Storied World, a symposium featuring authors Any Crouch, N.D. Wilson, and singer/songwriter Andrew Peterson.
The hand-lettered logotype is by Christian Robinson and the photography is by Leah McEachern. So why put this in our portfolio if I just arranged the letters and picked a couple colors? This was a special project for me because I had the joy of brainstorming something really dreamy to me and then collaborating with the two creatives needed to make it happen.
One of the things we're excted about at Art /Rhetor is our Creative Concierge service. We love our creative community, and are pumped to help you find the person with the perfect artistic touch for your project.