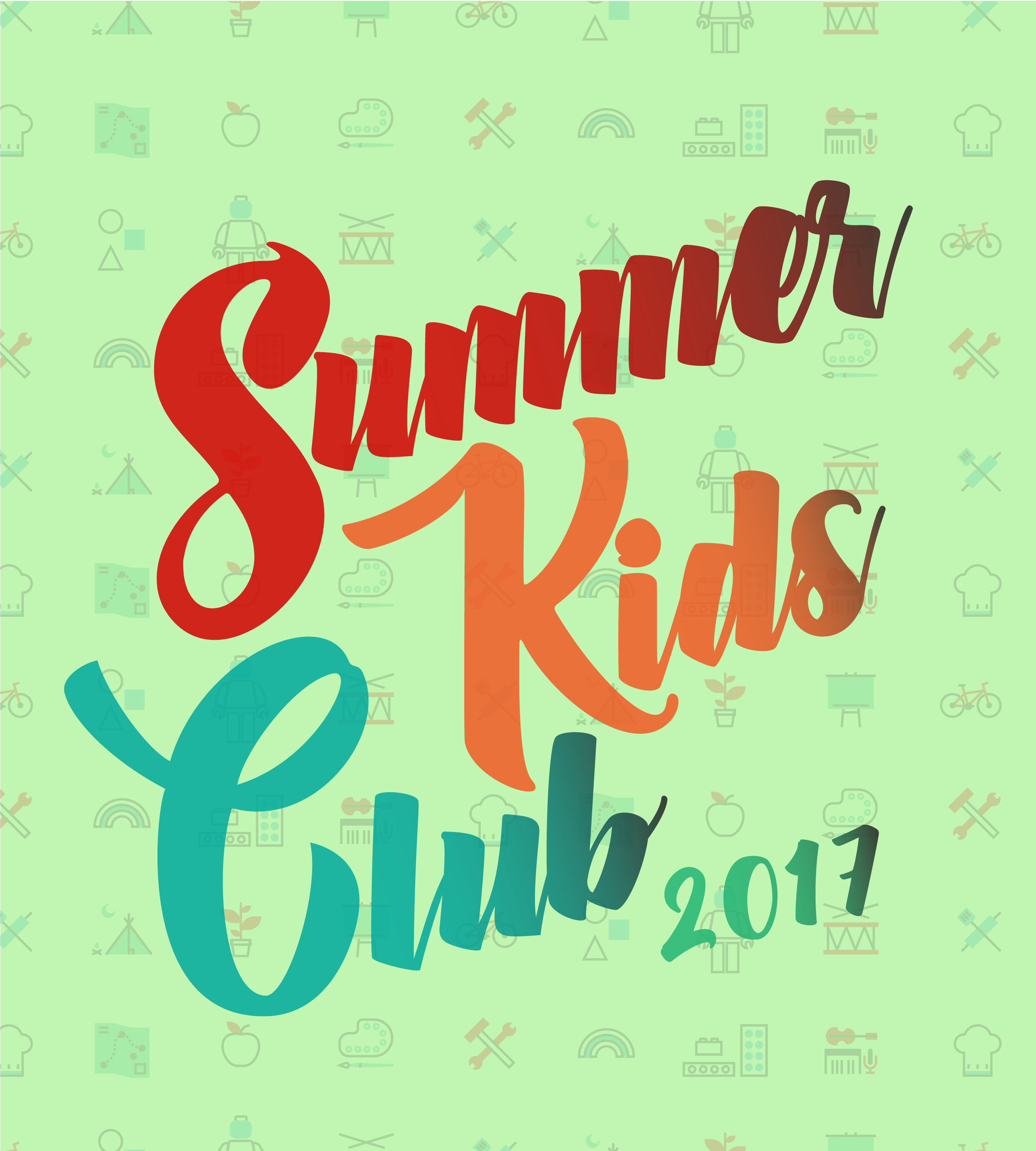 Event Artwork • Fellowship Denver • March 2017
Summer Kids Club is a partnership between Fellowship Denver and Hope In Our City (a nonprofit that serves the refugee community in Denver). It's a six-week activities program in the Sun Valley neighborhood for kids from Hope In Our City, Fellowship Denver, other churches, and the kids in the neighborhood themselves.
The artwork is fun, bright typography with a pattern of icons in the background, each representing one of the six weeks of Summer Kids Club. We aimed to catch the eyes of both the kids and their parents as the event is publicized leading up to its first week, starting in June.