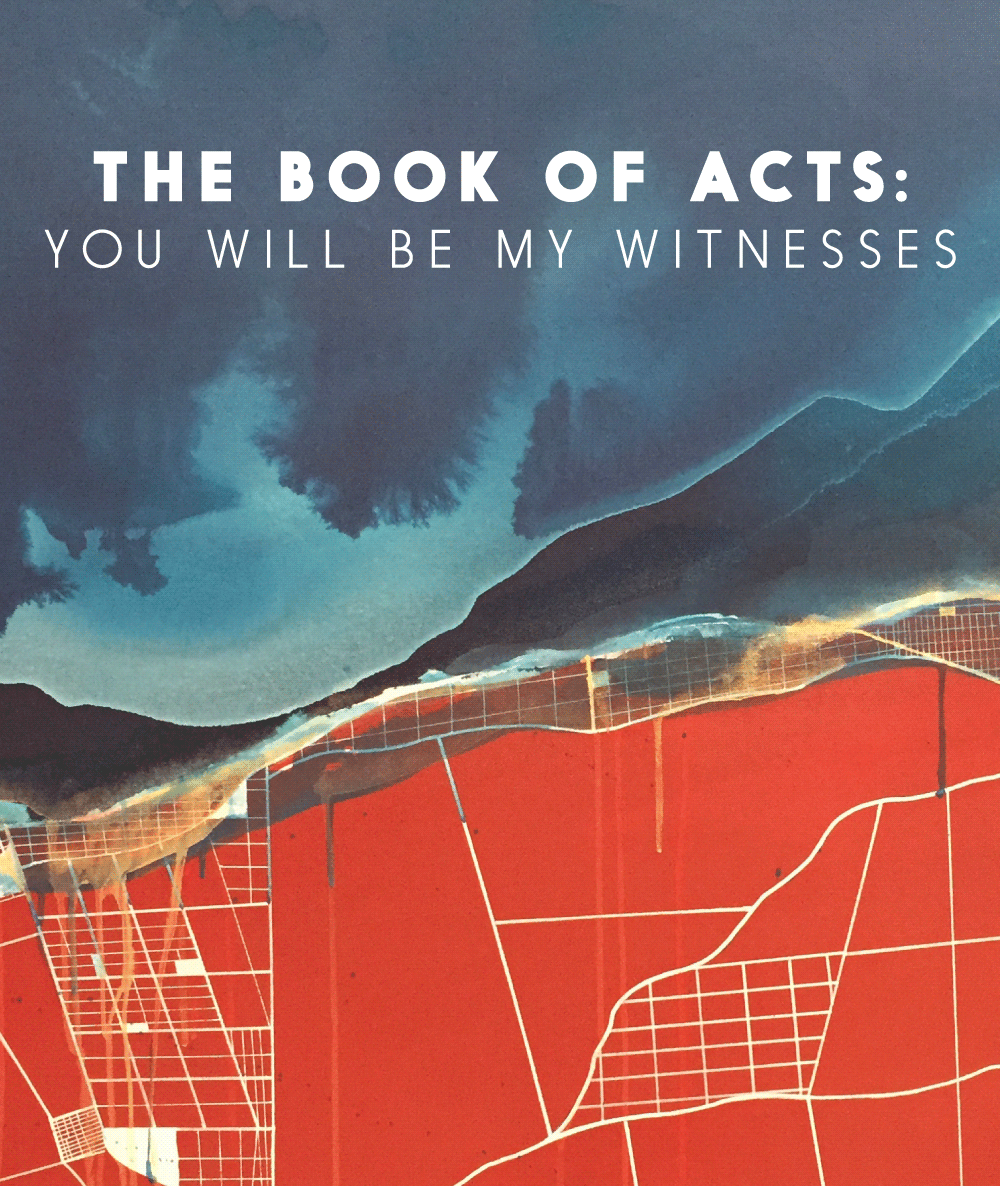 Sermon Series Artwork • Park Church • April 2016
Painting by Lane Geurkink (Native Rambler).
Working with Lane is something we have always wanted to do. When we met up do discuss ideas for artwork for the book of Acts, we had the basic goal of illustrating the infiltration of the gospel into our world. Over the course of a week as we received pictures from her studio, it became clear that what she had created was amongst the most amazing art projects we've ever "directed." The tension of the message of the gospel hitting our cities is so vividly illustrated. Art /Rhetor provided the oversight and typography, but really this piece is 99% Lane. This is one of those portfolio items that we share because we want to brag about our incredible creative community.