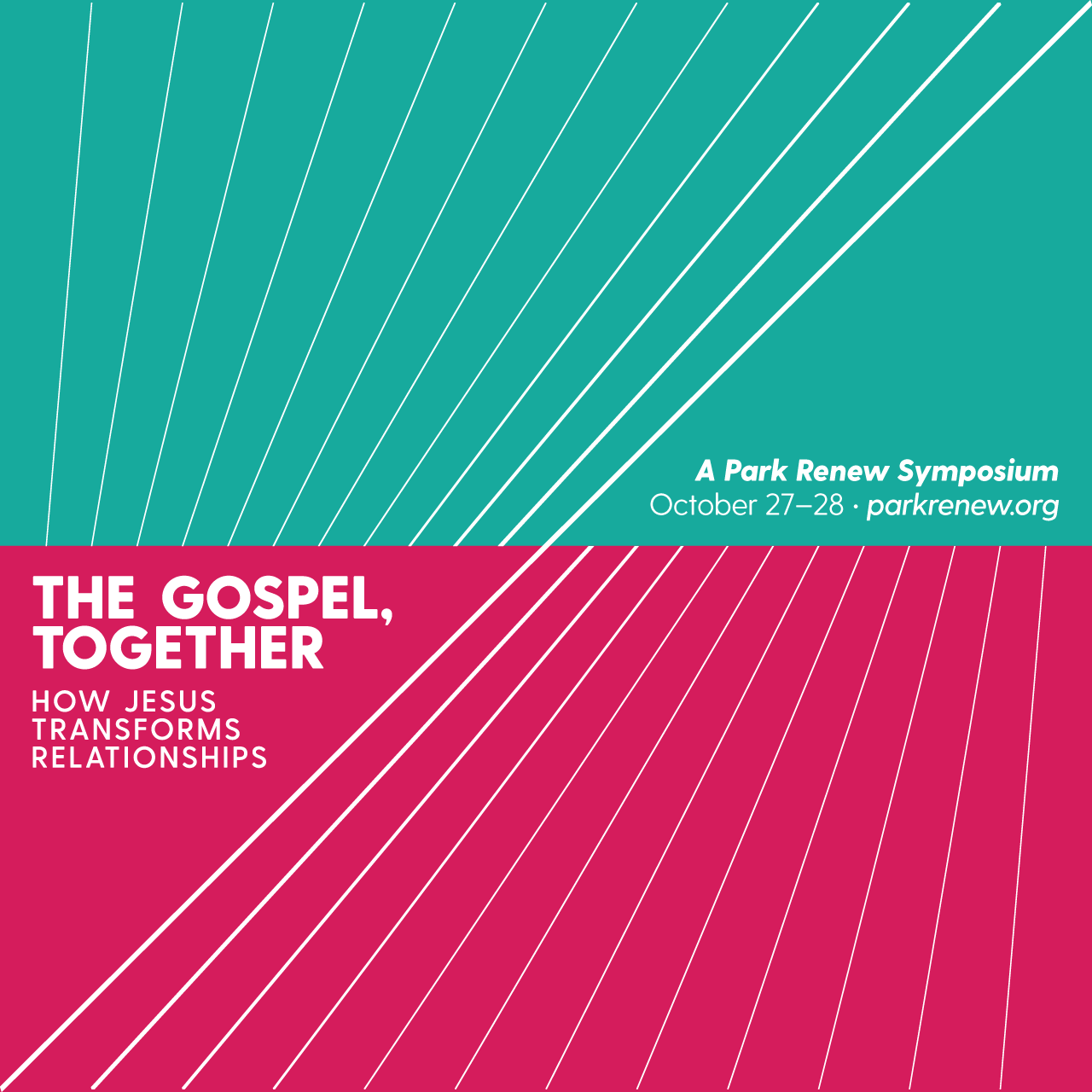 Event Artwork • Park Church • October 2016
The Gospel has an everyday impact on our relationships. It can be the basis for our relationships, but it can also be the hope for battered and broken relationships. We're created as relational beings by a relational God, and His gracious work through the life of Jesus had not only reconciled us to himself, it has reconciled us to each other.
Preparing the artwork for Park Church's Fall 2016 symposium on this topic, we wanted to illustrate this "tie that binds" us together in Christian love. The two colors in the artwork, contrasting but complimentary, represent two parties in relationship. This can be two people, two people groups, two churches, two family members, etc. The white lines represent the Gospel, the place where we connect. Although the Gospel is doing different work for different people, and although we're different as people, herein is the only source of all relational beauty and reconciliation.
Art /Rhetor created the artwork, but also a small promotional postcard (front shown below), a larger "program" card (back shown below), posters, the event's webpage, and all graphics to be used during the event itself. We're also thrilled to partner with artist Alexandria Ladue of Lore (and many other creative ventures) for the stage design during the event. We can't wait to show you what she does!