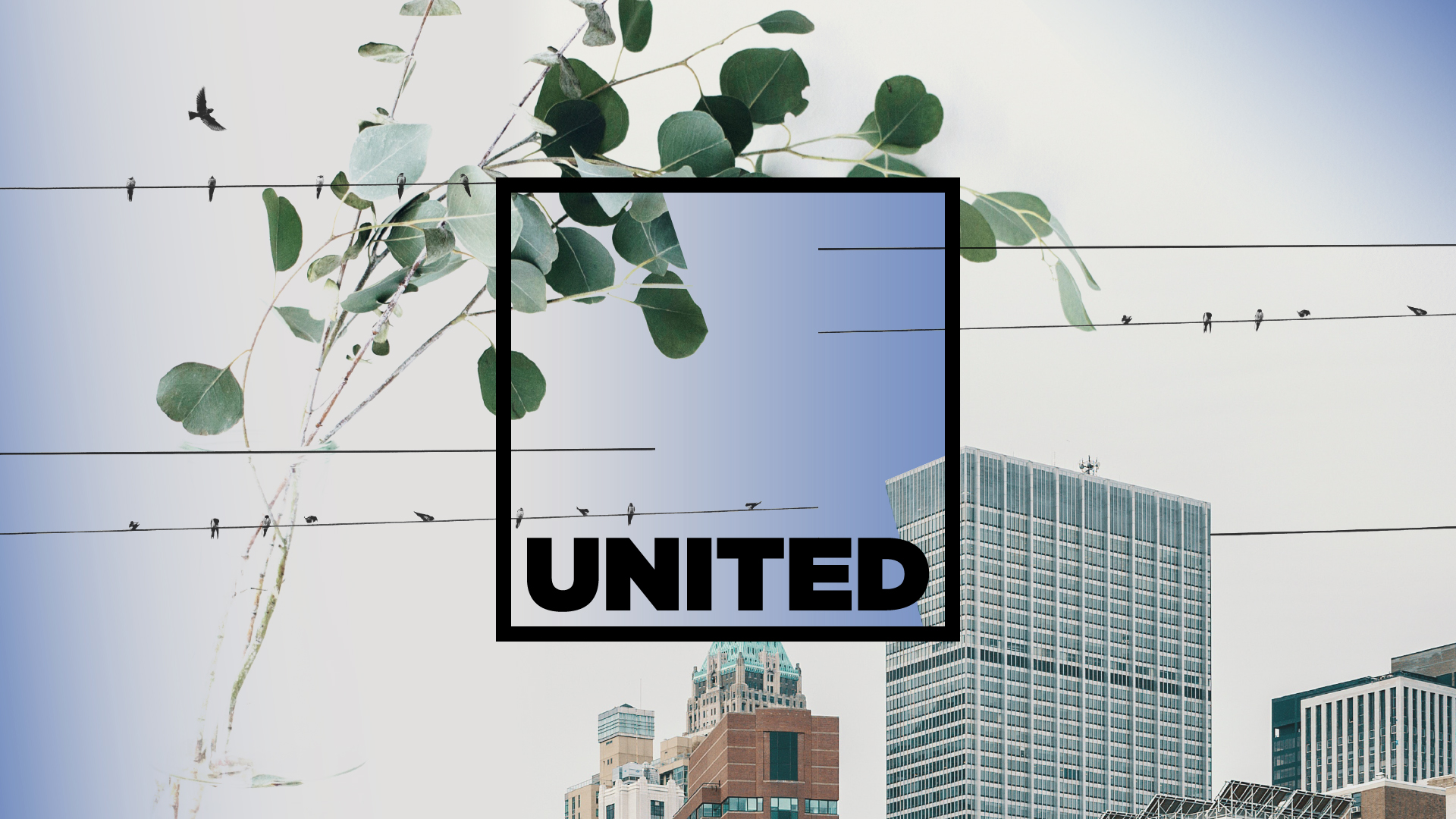 Sermon Series Artwork • The Heights Church • January 2018
United is an annual sermon series on The Heights' three core values as a church—Gospel, Community, and Mission.
To depict these three elements, we used three images and chopped and blended and such to create this. The plant represents "rootedness" in the Gospel (Eph. 3) and our corresponding flourising (Ps. 1). The birds on power lines represent a Community bound together by His powerful energy (Col 1:29). Lastly, the image of the city representents Mission, showing part of Manhattan that is both distinct (known) but also indisctinct (unkonwn, not "here"), attempting to demonstrate that our mission field as believers is local, semi-local, and global.